Full Description
---
BeOnForm is one of the UK's foremost Complementary and Alternative Medicine providers and training companies.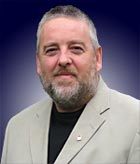 We pride ourselves on changing people's lives for the better. Every day is a fantastic day at BeOnForm and we want you, our client, to be able to say the same thing. When we start our day, we look upon it not as another working day, we see it as another opportunity, an opportunity to do good and serve other people.
10% of all profits we generate go to charity, which we believe is one of the Universes guiding laws of success. We firmly believe in putting back, in giving thanks for our good fortune and returning back into the world, the love and abundance that the Universe bestows upon us.
Our belief is that life is like a river, every good thing there is in this Universe flows through us, whether it be energy, money, love or whatever, if you dam the river and do not let the universes gifts flow through, the flow slows down and stops.
BeOnForm is headed by Lloyd Watkins TFTdx, who has fifteen years experience and training behind him. Lloyd said "Every day brings new challenges, which makes getting out of bed in the morning so worthwhile. Even though I have worked with so many different people over the years, every day is different. There are so many needy people out there and I feel really lucky and privileged to be in a position to see their lives change for the better, what a fantastic way to earn a living."
TFT – Thought Field Therapy authorised training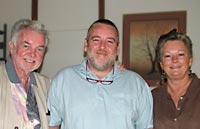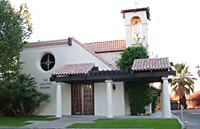 Lloyd is one of the very few Callahan Techniques Ltd. authorised TFT trainers in the UK. A member of the Association of Thought Field Therapists and British Thought Field Therapy Association, Lloyd studied with Dr. Roger Callahan, the founder of TFT at his centre in Indio, California. This experience makes him ideally placed, not only to help people by using TFT, but also use TFT diagnostics in deciding the correct treatment pattern to use for each individual case. In extreme cases, Lloyd is also able to seek the help of Dr Callahan directly and get personal Voice Technology support with that particular client, which is a fantastic asset for the company.
Lloyd is also a member of the British Board of Neuro-Linguistic Programmers (BBNLP), the Global organisation of Neuro-Linguistic Programmers (GONLP), the Complementary Medicine Association of Wales (CMAW) and the British Complementary Medicine association (BCMA).
Additionally, Lloyd is a longstanding Mindstore member, having participated in Mindstore for Life, Mindstore for Business, The Next Step, Mindstore Accelerate, The Line in the Sand and the New Mindstore for Business Course. Lloyd says "Mindstore changed my life, it opened up new avenues and made me realise I needn't settle for second best. Mindstore gave me a huge boost in my self belief, the Line in the Sand course, in particular changed my life path and quite honestly, is responsible for me being where I am today."
Finally Lloyd is a graduate of the Robbins Institute's Mastery University, having studied with Anthony Robbins on three Continents and is proud to be associated with the fantastic charity work being done by 'The Secret Combination'. Run by Rohan Weerasinghe and Deri James.
---
---